This post and site may contain Affiliate links.
EDIT:  I just received some additional info on this guy.  It appears that 150 of these were made in Enfield for Additionally, one just showed up on eBay here.
This listing also gives us the first look at this Rick Grimes figure as well.  One more item of note, is that the instructions have fake blook splatter on them!  How cool is that.  Nice job Lego.
I have been hunting for this set for quite some time and as far as I can tell, this is the first time that this has been mentioned on the internet anywhere.  This set was an exclusive given out at the 2015 Brand Retail Managers Conference and as far as I can tell, must have been in limited quantities.  I am looking for a copy of this set if you have one to sell, please contact me at shawn@minifigpriceguide.com and I will get back to you right away.  You can also PM me on Facebook as well.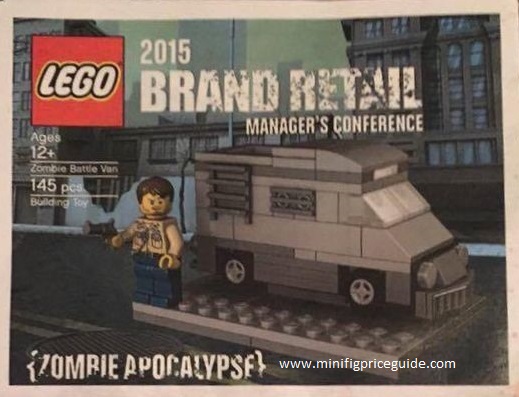 as you can see, this set contains 145 pieces and an exclusive minifigure as well.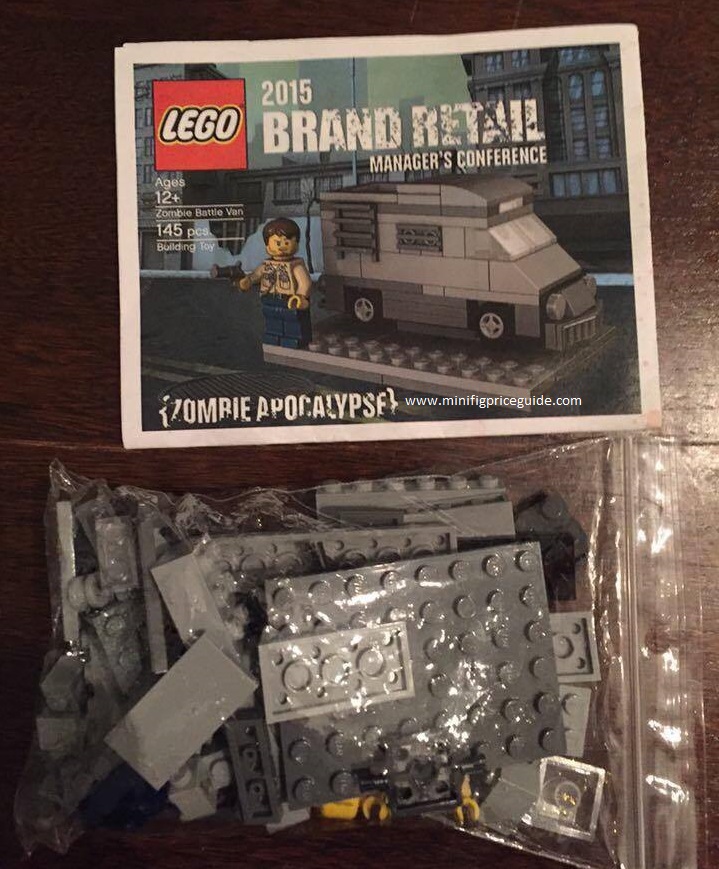 Here are the parts in the set.  I will see if I can get a scan of the instruction in the near future.
If you remember, this is the third of these types of exclusives that we have been able to locate.
We had the 2016 Zack the Lego Maniac which we mentioned a few months ago.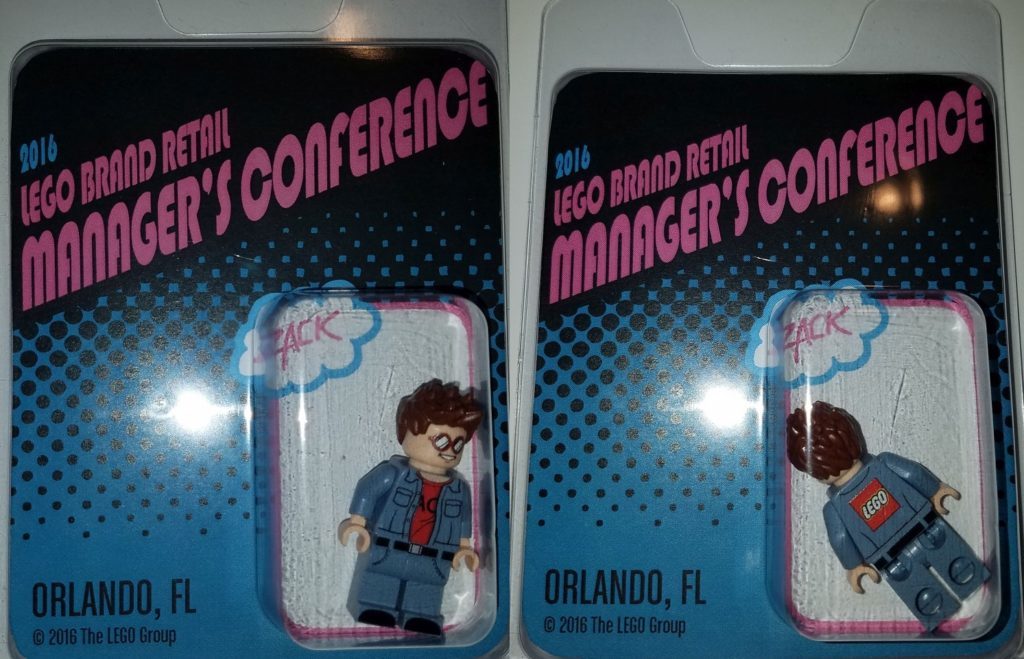 and the 2015 Zombie Store Employee – See here