This post and site may contain Affiliate links.
It looks like Toys R Us is giving away the First Order General Polybag free with any $30 Lego Star Wars purchase starting on 9/25.  It appears to be in store only and while supplies last.    Most likely, they will start selling them later if they have any left.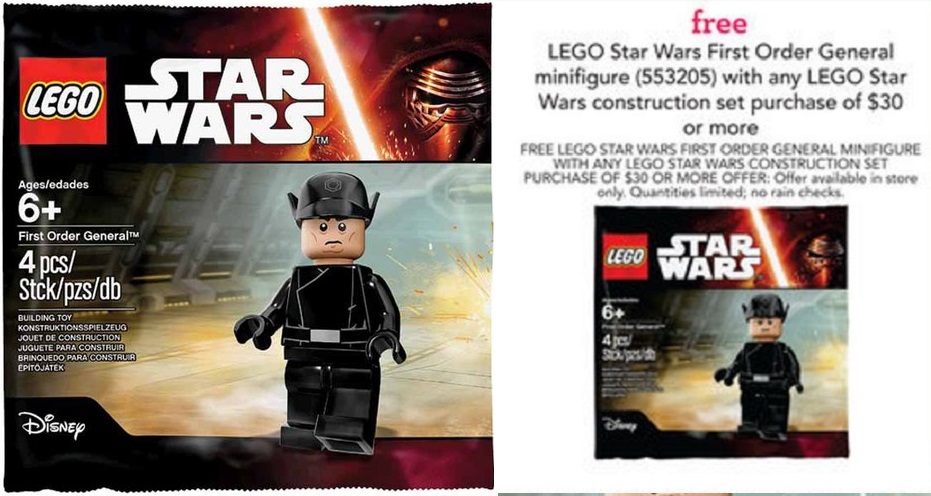 Thanks for looking.  You can see the ad here.