This post and site may contain Affiliate links.
JLA Loading Technologies introduced in cooperation with Lego Certified Professional Amazings (Dirk Denoyelle) this fully operational marine loading arm. Very special edition, only 100 pieces were available around the world!  Set counts 612 pieces with power functions in the box from Amazings!  The only thing that I can find about this set is on Linked in, so I am assuming that they are all sold out.  Here is the one that I found on eBay.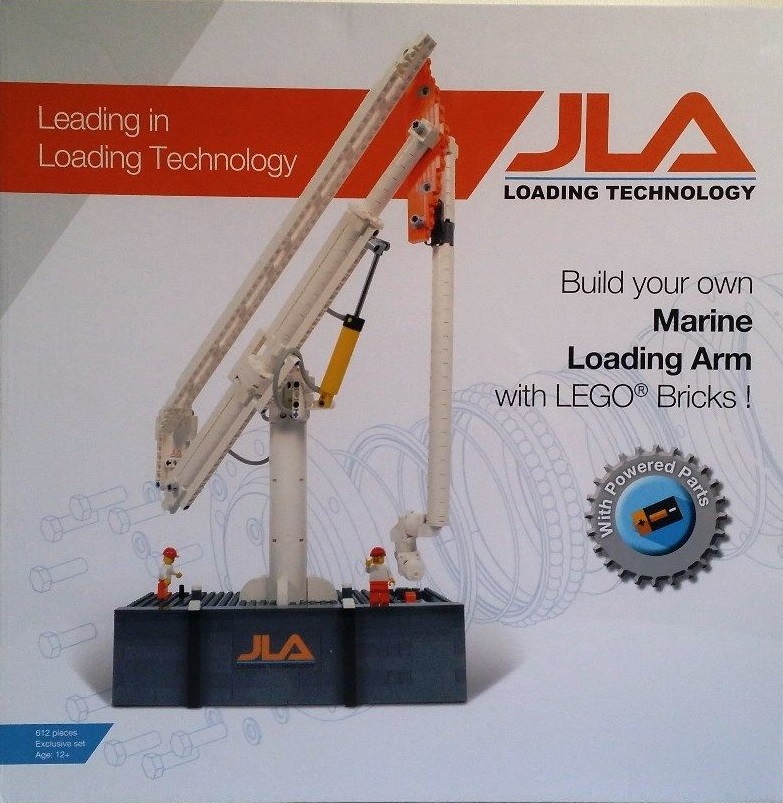 Source eBay
Thanks for looking
I will add this to the list of all of the others.  You can see them here  You may need to wait for a sec while the list is created.Just keep scrolling.  I think I have found about 50 of these.