This post and site may contain Affiliate links.
This is the sale we have been waiting for.  Basically most of the Star Wars, City and Friends sets are on discount of 20-40%.  I have listed about 50-75 sets below.  The stack able discount I mentioned earlier appears to be over now.  I will let you know if it starts up again.
I tired to order the sets with the higher prices ones first.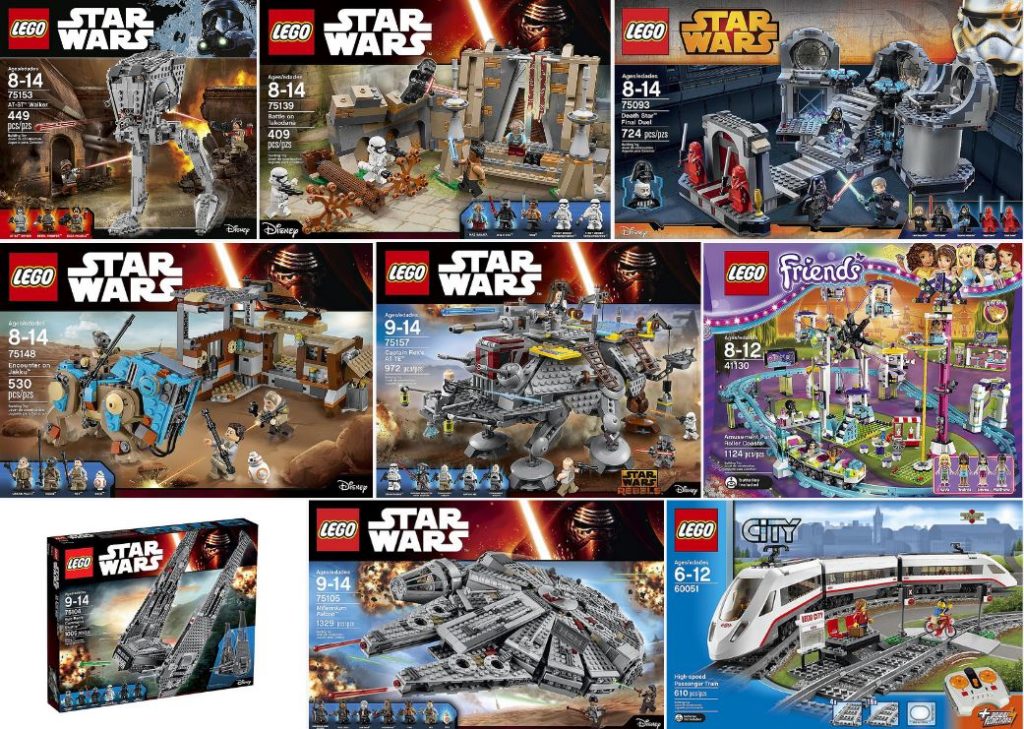 LEGO Star Wars 75095 Tie Fighter Building Kit for 139.99 as well.  Which is $60 off the RRP.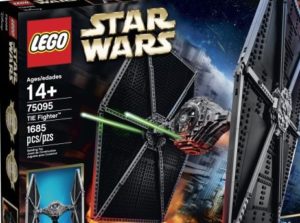 One more honorable mention if the Fun in the Park set.  It is currently $9 off and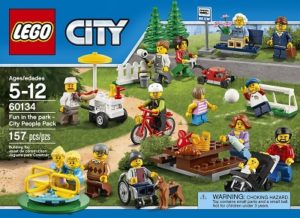 LEGO Star Wars Millennium Falcon 75105
LEGO Star Wars Kylo Ren's Command Shuttle 75104
LEGO Star Wars Captain Rex's AT-TE 75157
LEGO Star Wars Poe's X-Wing Fighter 75102
LEGO Star Wars Clone Turbo Tank 75151
LEGO STAR WARS Krennic's Imperial Shuttle 75156
LEGO Star Wars Vader's TIE Advanced
LEGO STAR WARS Rebel U-Wing Fighter 75155
LEGO Star Wars First Order Transporter 75103
LEGO STAR WARS TIE Striker 75154
LEGO Star Wars Resistance X-Wing Fighter 75149
LEGO Star Wars Death Star Final Duel 75093
LEGO Star Wars Encounter on Jakku 75148
LEGO Star Wars Battle on Takodana 75139
LEGO Star Wars StarScavenger 75147
LEGO STAR WARS AT-ST Walker 75153
LEGO Star Wars TIE Advanced Prototype Toy
LEGO Star Wars Naboo Starfighter 75092
LEGO Star Wars First Order Snowspeeder 75100
LEGO STAR WARS Imperial Assault Hovertank 75152
LEGO Star Wars Flash Speeder 75091
LEGO Star Wars Eclipse Fighter 75145
LEGO STAR WARS Imperial Death Trooper 75121
LEGO Star Wars Senate Commando Troopers
LEGO Star Wars Rey's Speeder 75099
LEGO Star Wars 75074 Snowspeeder
LEGO Star Wars Shadow Troopers
LEGO Star Wars Resistance Trooper Battle Pack 75131
LEGO Star Wars First Order Battle Pack 75132
LEGO Star Wars First Order Snowspeeder 75126
LEGO Star Wars The Ghost 75127
LEGO Star Wars Resistance X-Wing Fighter 75125
LEGO Star Wars TIE Advanced Prototype 75128
Friends –
LEGO Friends 41101 Heartlake Grand Hotel
LEGO Friends 41130 Amusement Park Roller Coaster
LEGO Friends 41095 Emma's House
LEGO Friends 41106 Pop Star Tour Bus
LEGO Friends 41125 Horse Vet Trailer
LEGO Friends 41093 Heartlake Hair Salon
LEGO Friends Heartlake Cupcake
LEGO Friends 41105 Pop Star Show
LEGO Friends Adventure Camp Rafting
LEGO Friends 41124 Heartlake Puppy Daycare
LEGO Friends 41129 Amusement Park Hot Dog Van
LEGO Friends 41100 Heartlake Private Jet
LEGO Friends Heartlake Supermarket
LEGO Friends Birthday Party
LEGO Friends 41099 Heartlake Skate Park
LEGO Friends 41103 Pop Star Recording
LEGO Friends 41128 Amusement Park
LEGO Friends Pop Star TV Studio
LEGO Friends Olivia's Exploration Car
LEGO Friends Emma's Creative Workshop
LEGO Friends 41123 Foal's Washing Station
LEGO Friends Adventure Camp Archery
LEGO Friends Party Train
LEGO Friends Party Cakes
LEGO Friends Party Gift Shop
LEGO Friends Party Styling
City –
LEGO City Trains Cargo Train 60052
LEGO City Trains High-speed Passenger Train 60051
LEGO City Town 60097 City Square Building Kit
LEGO City Police 60047 Police Station
LEGO City Demolition Site
LEGO City Deep Sea Explorers 60095
LEGO City Airport 60104 Airport Passenger Terminal
LEGO City Volcano Explorers 60124 Volcano Exploration Base
LEGO City Town 60132 Service Station
LEGO CITY Prison Island 60130
LEGO City Space Port 60080 Spaceport
LEGO CITY Fire Station 60110
LEGO CITY Fire Boat 60109
LEGO City Deep Sea Explorers 60093
LEGO City Airport 60102 Airport
LEGO CITY Police Patrol Boat 60129
LEGO City Demolition Bulldozer
LEGO City Town 60134 Fun in the park
LEGO City Demolition Service Truck
LEGO City Great Vehicles with Powerboat
LEGO CITY Fire Response Unit 60108
LEGO CITY Fire Ladder Truck 60107
No Stackable Discount – but 12% off Lego 10236 Ewok Village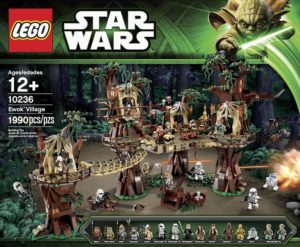 Thanks for looking