This post and site may contain Affiliate links.
EDIT:  Wanted one off each variety.  I will pay $50 each plus shipping.  Please contact me via facebook or send me a message at shawn@minifigpriceguide.com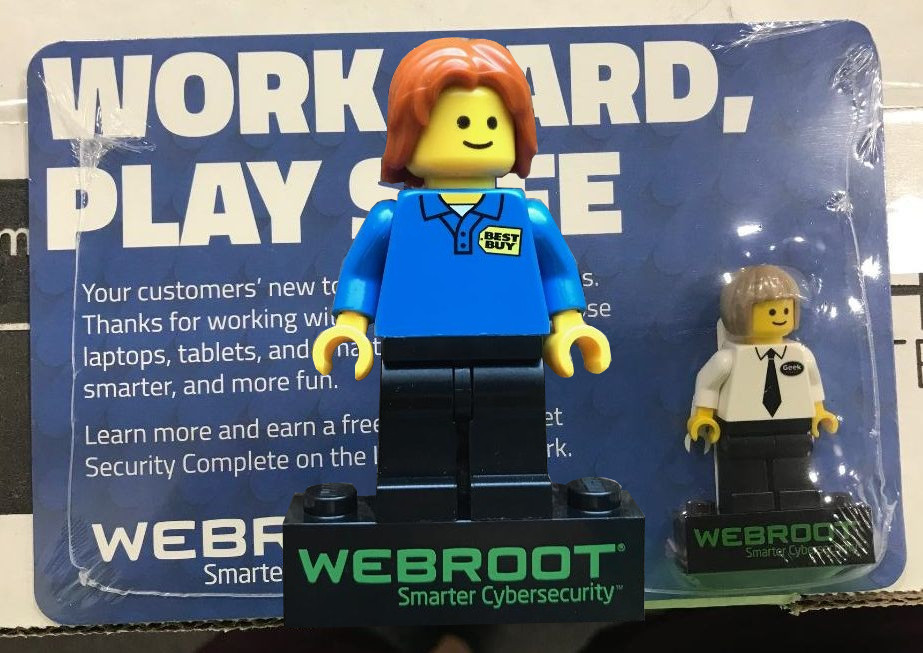 I saw a few of these posted by Andy over on reddit and I contacted him and he gave me a few additional pictures as shown below.   Thanks for the photos Andy!  I really appreciate them!
I think that these are custom figures that Webroot had printed to give out to the stores.  However, it does look like they properly used real lego pieces which is a little extra something that I always appreciate.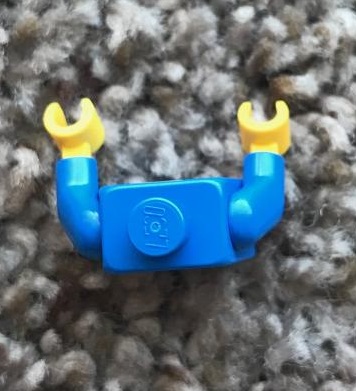 It looks like they came on the card shown in shrink wrap and I believe that they were just handed out to employees at the stores!  I think that these look awesome!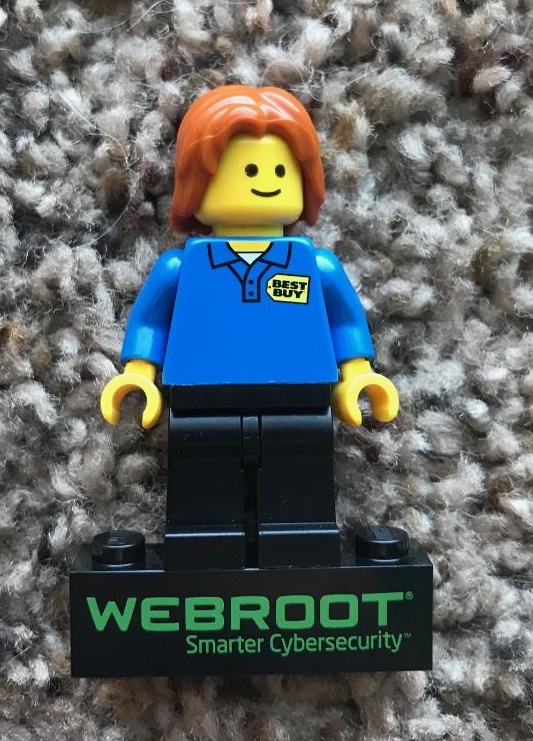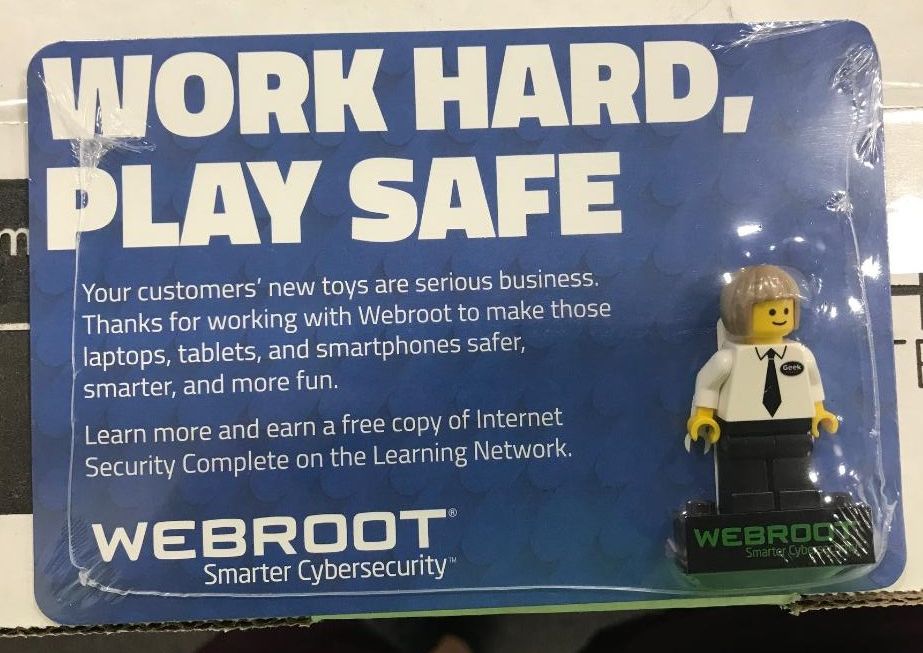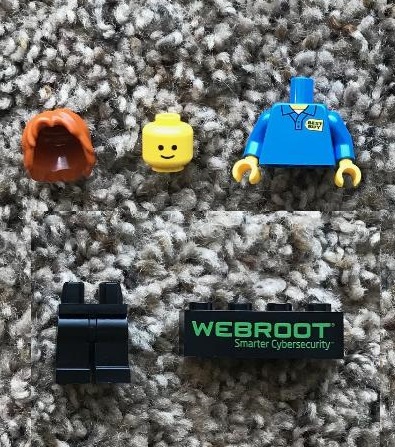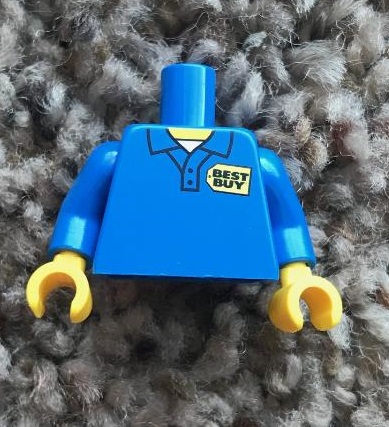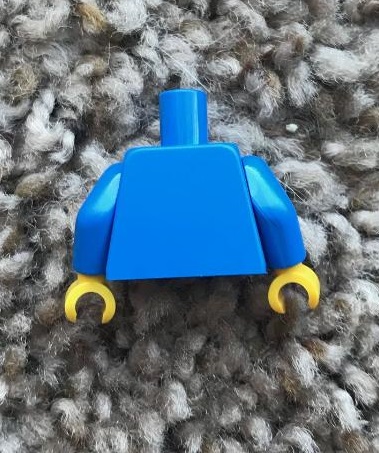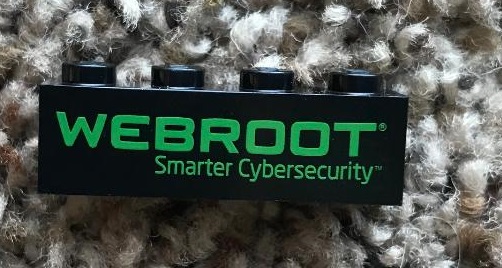 I have heard that Best Buy is starting to sell Lego in some stores and if you ask me, this would be a good move on Best Buy's part.  Especially since Toys R Us is having so many problems.
If anyone has other pictures, please send them my way.  It looks like they had a few different varieties from some of the posts that I saw.  Please see below.
Here is a girl Best Buy figure still on the card.  See here 
and here is another male employee variety as well.  You can see the post on reddit here.
Thanks for looking and please like my facebook page if you want to see all cool Lego posts 🙂