This post and site may contain Affiliate links.
K. Brown posted a few pictures of his son's minifigure collection in a rocking display case this weekend.  The case is a custom LED lit display case that looks to hold at least 320 minifigures and appears to be about the size of a door in your house.    K. Brown stated that he made this case from scratch.
As always, if you have a good idea for a display case, please send me a message on Facebook and I will post your collection!  You can see some of the other collections that I have posted here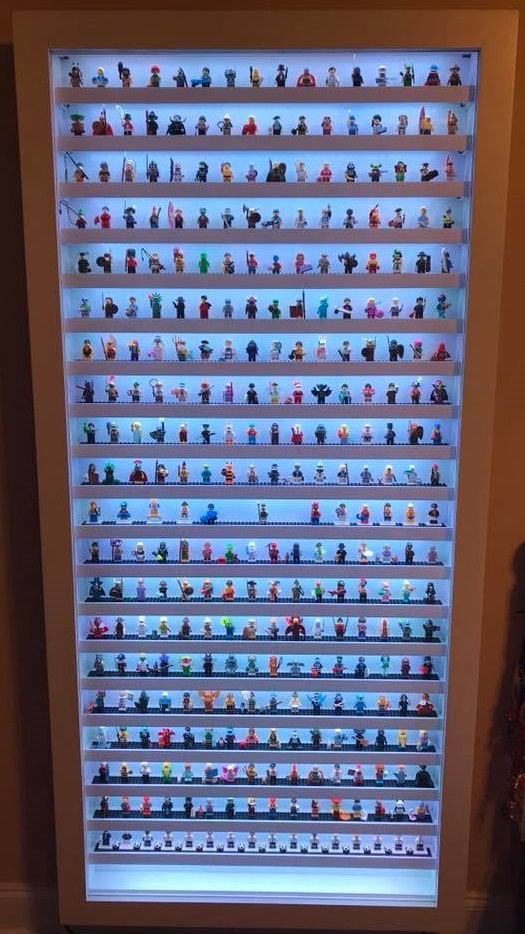 When I saw this case, I immediately started looking around my Lego room to see where I could put such a display!  I am always looking for new ways to display minifigures and this looks like a great option.   The lines on the case are very clean and it looks like it is pretty easy to take figures in and out of the case.
This case has LED lights that change colors as you can see in the picture below.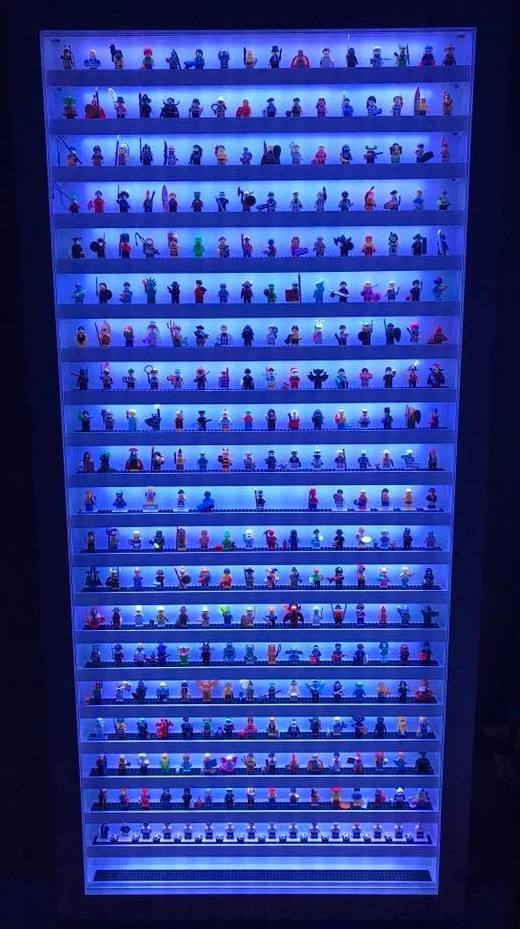 Ken said in his Facebook post that he will try to post some instructions soon.  I will let you know if I see these.
What an awesome looking case.