This post and site may contain Affiliate links.
I saw a post this morning which I shared on my facebook page from K & S Lego's Facebook page.  I instantly followed them and I suggest that you do the same!  See here.  

Because I liked the collection so much and because I saw another post with the Batman Collection as well, I decided to reach out to them to see if I could post some images and get a few more.  They responded and sent me the pictures below.  This collection also led me to Enoch's collection as well which I will post later this evening.  So I am glad I reached out to say Hi!
I must say that this is quite the collection and a very nice way to display the Lego SDCC minifigures!  Spectacular!   I have always struggled with how to display the SDCC figures and not remove them from the cases.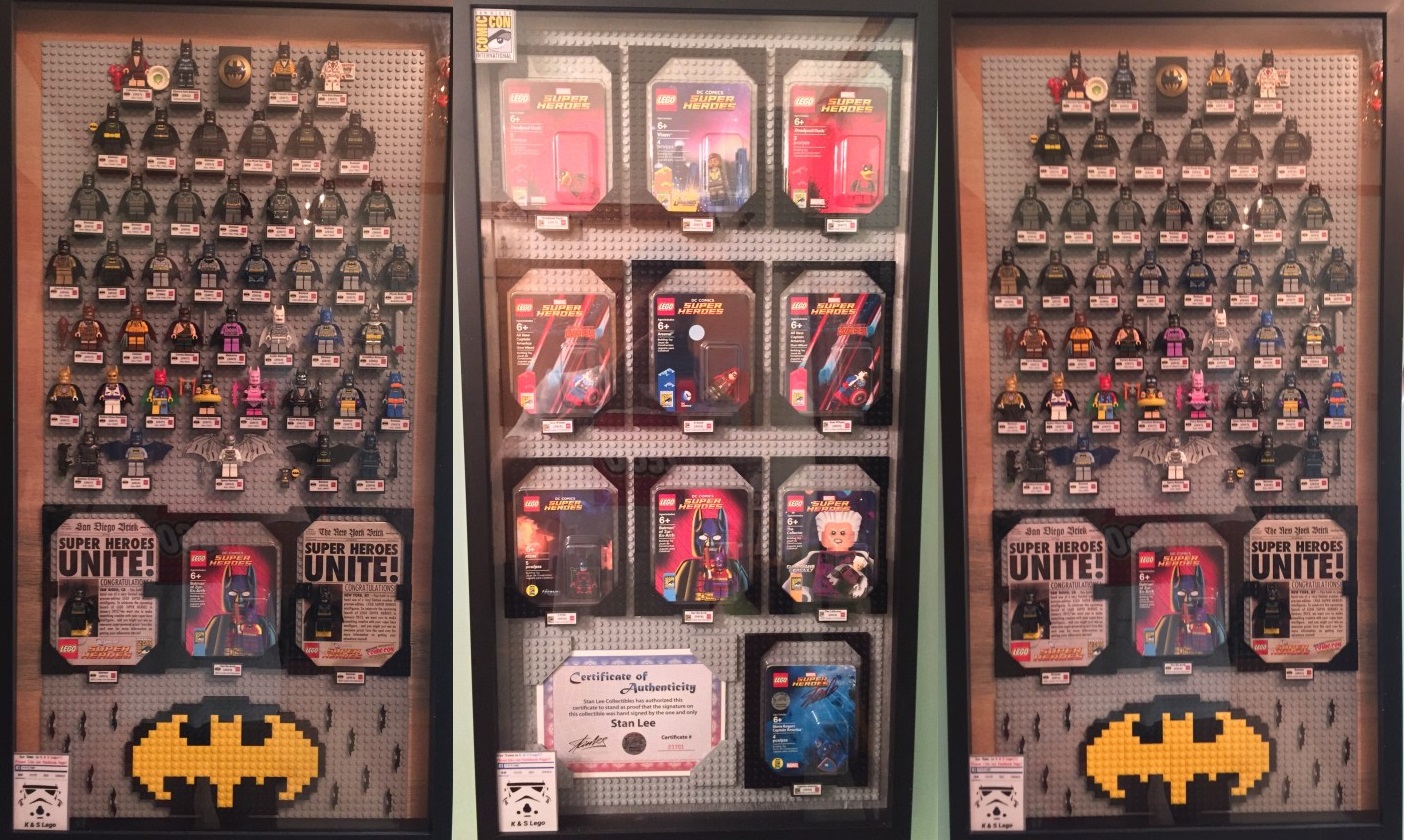 I am a particular fan of the Stan Lee autographed SDCC Captain America Figure.  I am currently bidding on one of these in eBay right now, but I think it is going to go over my price point shortly.  I was just outbid at $250.  

Here are a few more images of this collection.  I included a link to two videos on his facebook page as well at the bottom of this post.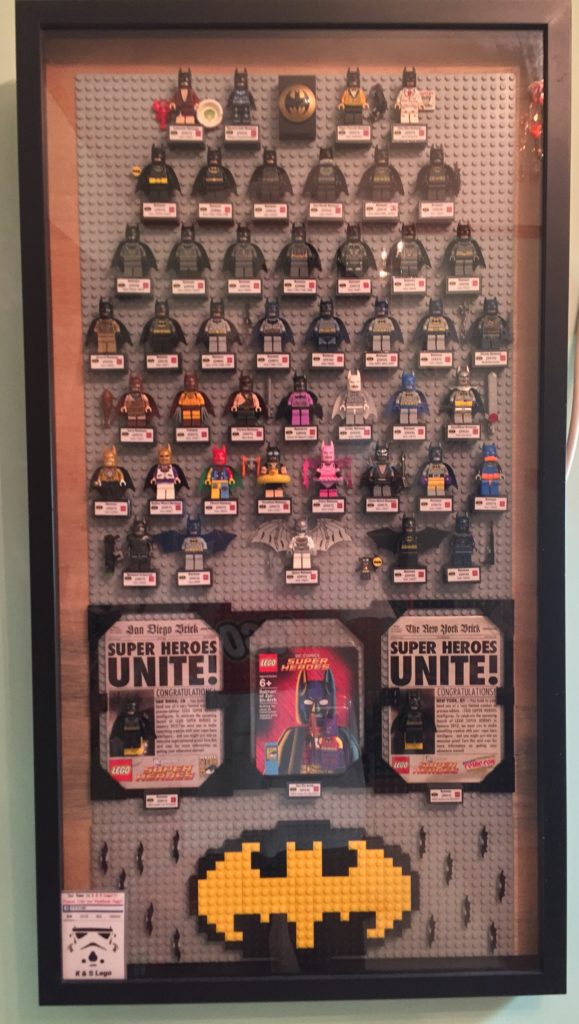 As promised, here are two videos of this collection.  Check out in particular how he has labeled the individual figures!  It looks awesome!
I heard that these cases were custom made by an outside party and they look really really nice.
As always, if you have a collection to post, please contact me via facebook, or drop me an email at shawn@minifigpriceguide.com
Thanks for looking