This post and site may contain Affiliate links.
Official Images are now posted here on the Lego site
10260 Downtown Diner Available January 1 2018
Ages 16+. 2,480 pieces.
US $169.99 – CA $219.99 – DE 149.99€ – UK £129.99 – DK 1399.00 DKK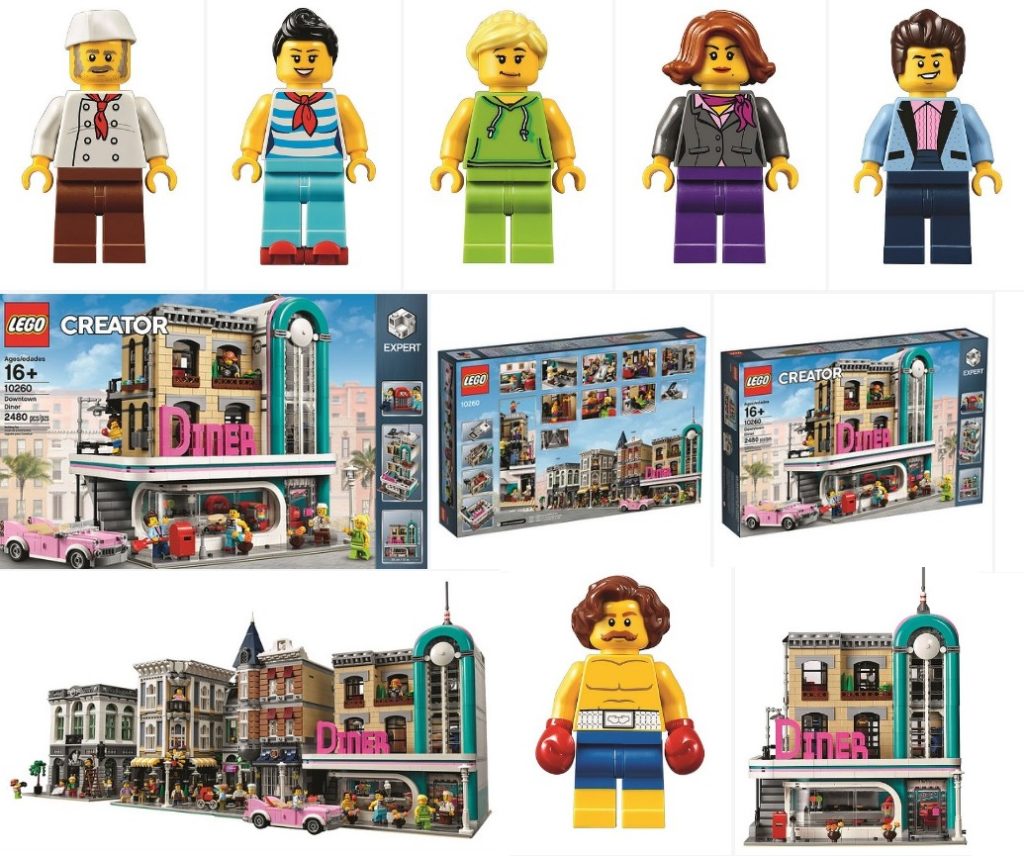 I just saw this over on these three reddit threads.  here and here and  here .  lol.   If you look down, you can also see a few of the January 2018 promos as well including the 60th Anniversary set.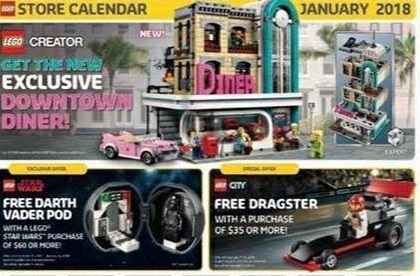 So the Downtown Diner looks to be an Art Deco Themed building and it appears to have a boxing gym or dance studio on the second floor.   The outdoor stairwell looks fun and I cannot wait to see the interior as well.  We should see the full set tomorrow morning at 10:00 AM.  You can also see a little more detail in this photo as well.  see here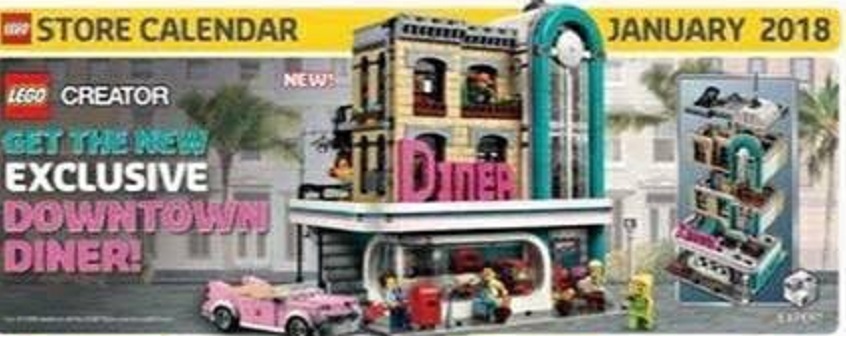 Check out the "Diner" lettering as well.  We was this set posted on a bunch of sites a few weeks ago when someone posted a crumpled up pic of this set on a chinese site, but no one was sure if this was real.  Now it looks like it is for sure.
Here is the full Calendar.  Notice the 60th Anniversary set as well.  I cannot quite make out the number.  However, it does look like it is a combo of these four iconic sets.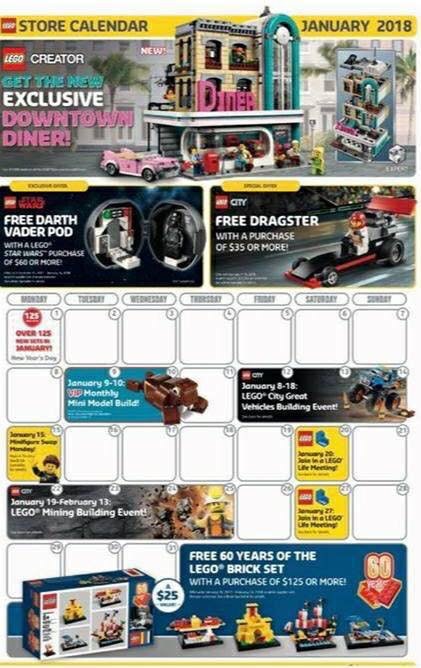 Thanks for looking