This post and site may contain Affiliate links.
LEGO Certified Professional: 200 Year fire department Anniversary Antwerp Pumper. Thanks to Grant for sending me this link and pointing out that I was missing this set on the site!  This is being sold a one of a pair on this eBay auction here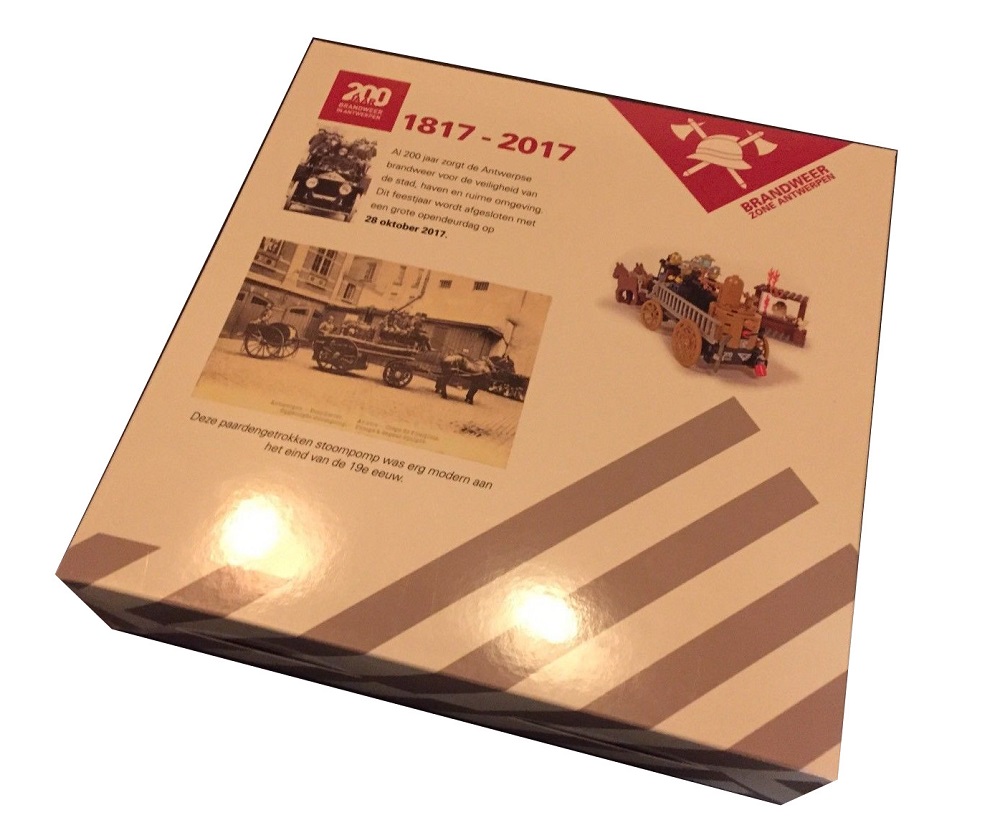 This set was created by Amazings and LEGO Certified Professionals Dirk Denoyelle, Stefan Devos and Amaya Arconada. They designed two exclusive sets, This one and another one that I posted about here earlier.
This set is based on an early fire truck that the Antwerp fire brigade used during the early the 1900s. You can see that it had a copper water plant with a steam pump. The fire truck is pulled by two horses and the set also contains a few minifigures as well.
The set contains 241 pieces.
As before, this looks to be a limited run of 500 sets.
Thanks for looking
I will add this to the list of all of the others.  You can see them here  You may need to wait for a sec while the list is created.Just keep scrolling.  I think I have found about 50 of these.