This post and site may contain Affiliate links.
Floris sent me an image of this one and it looks like I never posted it.   I was able to find some more images on the Ashford Castle Twitter page here.  I do not know if they still have any of these, but per their twitter post here in 2015
"€150.00 plus p&p, drop an email to mrsteasboutique@ashfordcastle.com and they will be happy to give you a full quote."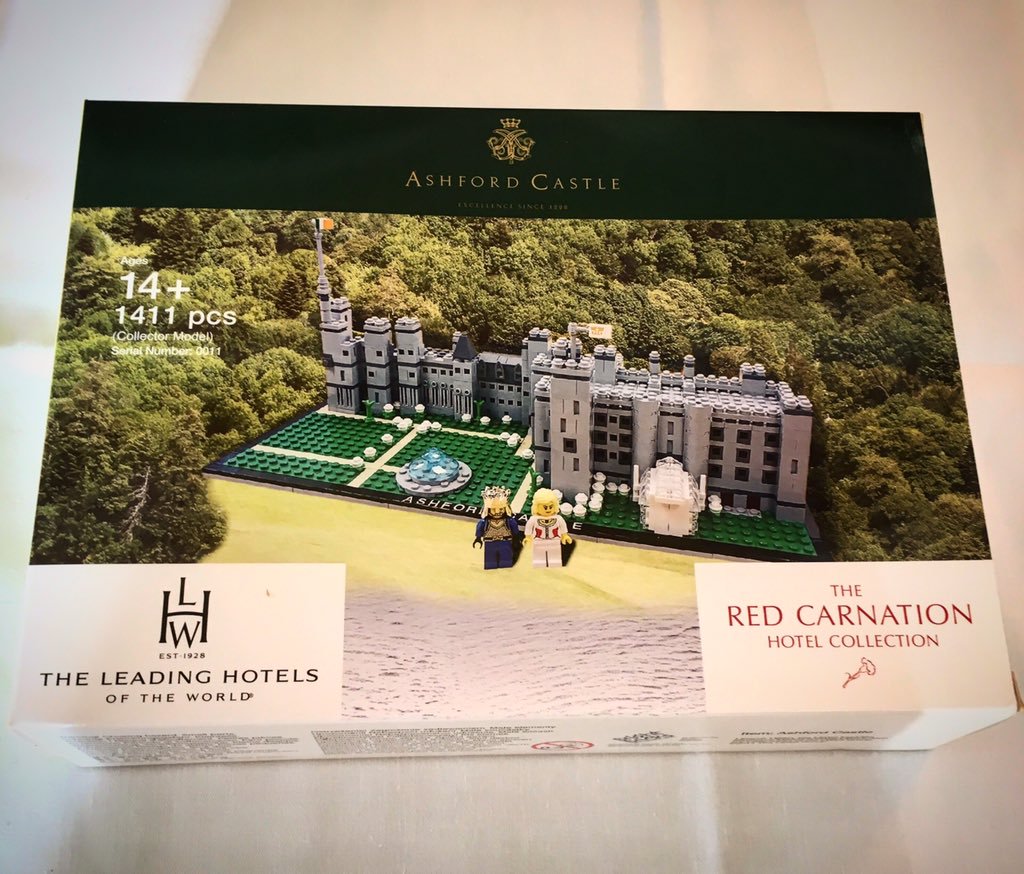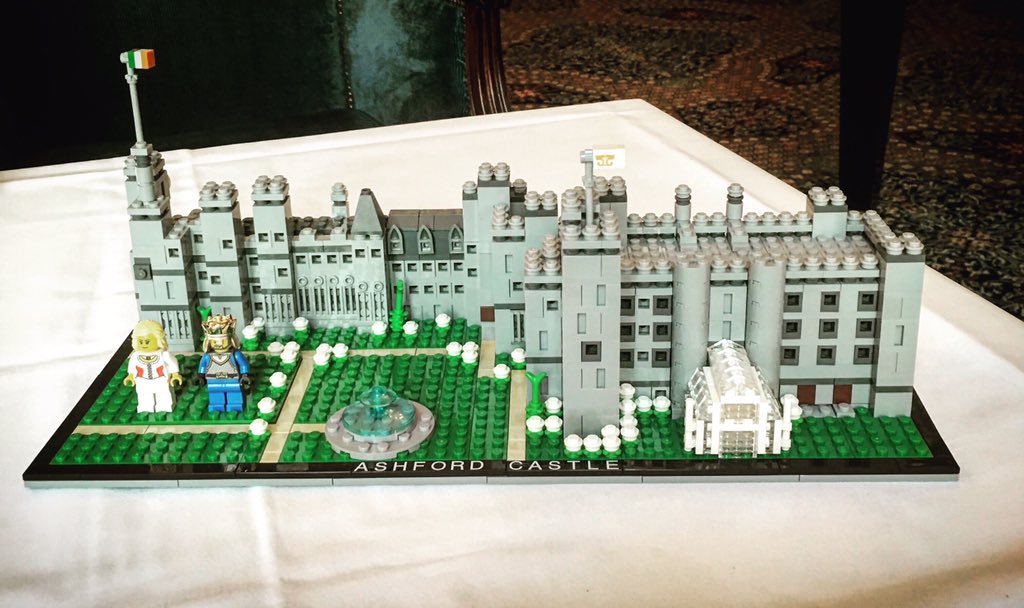 The set is made by Bright Bricks and it contains 1411 pieces.  It is a very small scale since it is such a big building.  I have never seen this one on eBay as far as I can recall.