This post and site may contain Affiliate links.
Lego Certified Professional Bright Bricks West Burton Power Station – Safely Generating Power since 1966 – Just found this one on eBay
I have not seen this one before and it is interesting that we have a Lego Atomic Power Plant!  That is pretty fun and exciting.  I am not sure if this one is 200 or 500 copies, but I would lean more toward 200 or fewer of this set.  I have not even seen one of these before.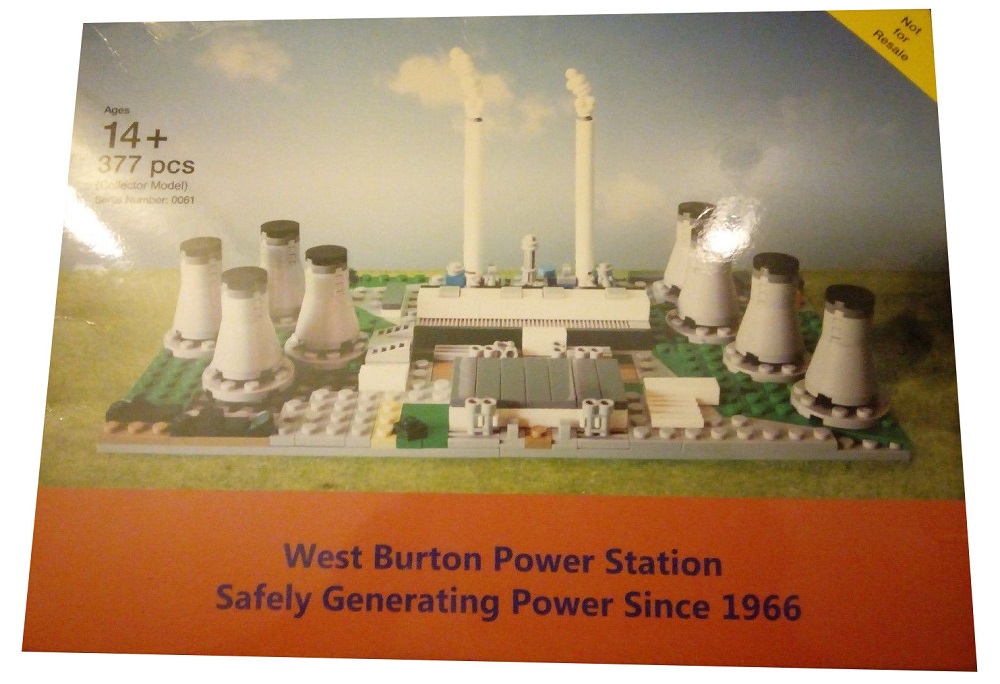 Source eBay
Thanks for looking
I will add this to the list of all of the others.  You can see them here  You may need to wait for a sec while the list is created.Just keep scrolling.  I think I have found about 50 of these.