This post and site may contain Affiliate links.
This is another new one that I have not seen before over on eBay here.  I will try to translate the later.  It is hard to tell what it says on the box.  🙁  It looks like it must be a recent one and it is created by Dirk Denoyelle.  It also looks like it has a few minifigures and I wonder if they are stickers or printed?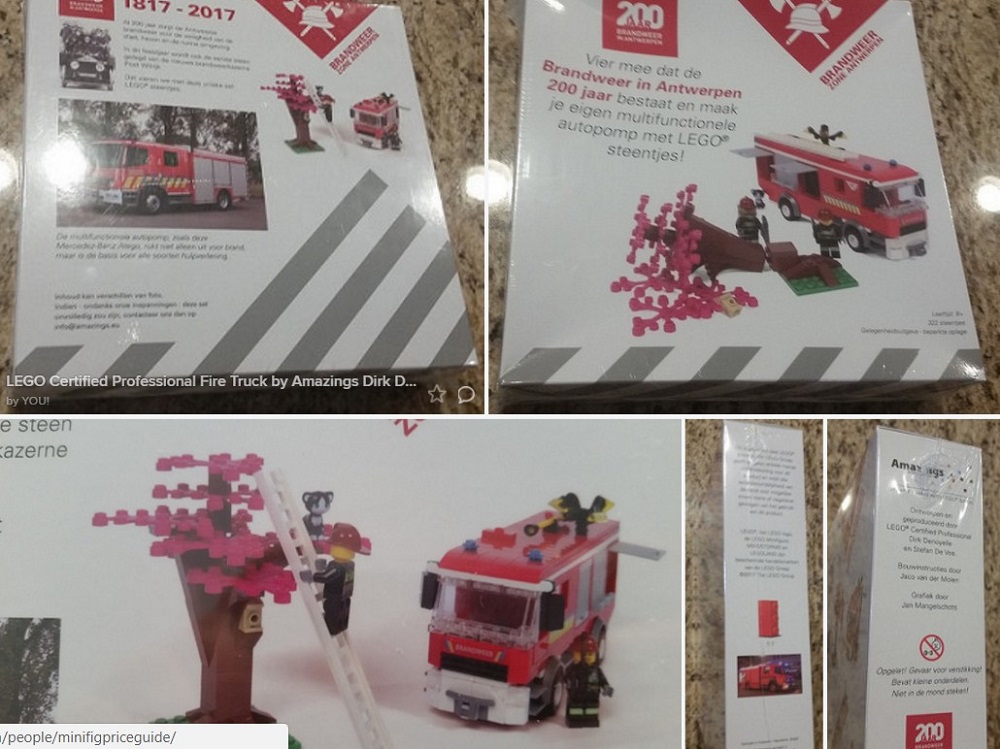 I see Amazings and Dirk Denoyelle and the usual Lego verbiage on the box.  Click on any of the images below to see the auction.
LEGO Certified Professional Fire Truck set by Dirk 
Denoyelle.  This set is a replica of the Antwerp Fire Brigades' trucks and celebrates 200 years and the opening of a new Fire Station in the district of Wilrijk, Belgium.  
As always, thanks for looking and I hope that you enjoy these.