This post and site may contain Affiliate links.
The Innova Network Commemorative Hospital. Given out at the 21st anniversary of The Innova Group, on May 2nd, 2016.  I just found this over on eBay here.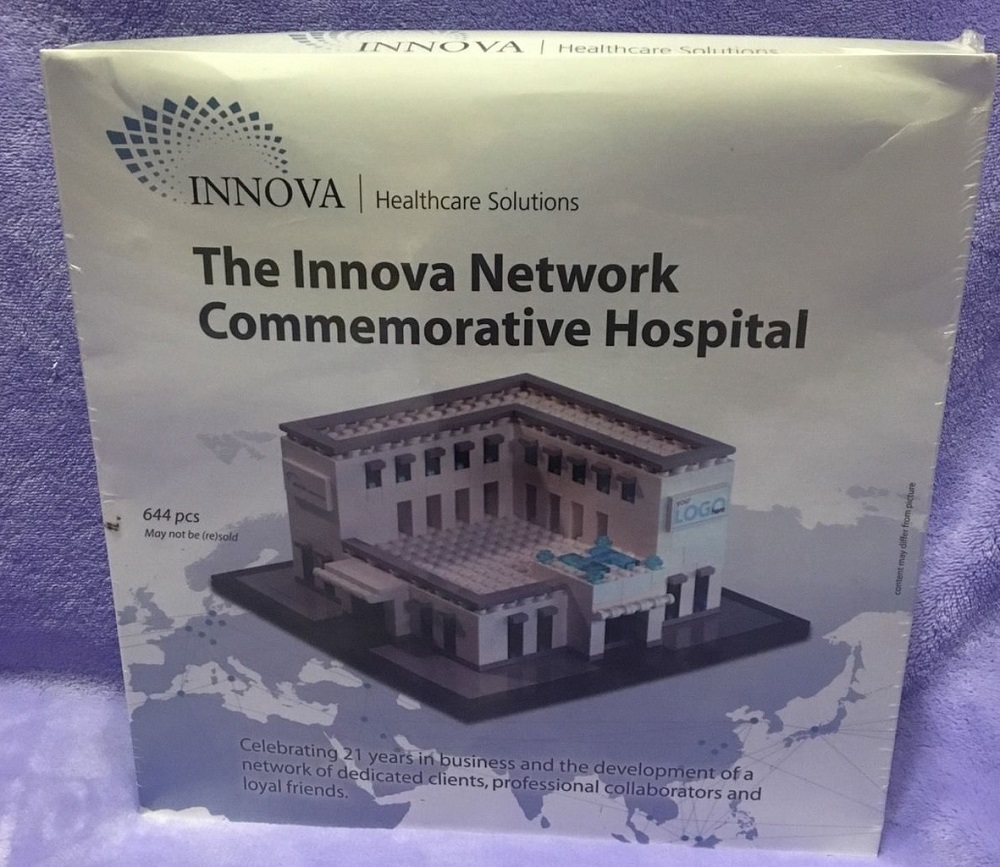 Here are the other sides of the box as well.
This set appears to be designed and produced by Dirk Denoyelle (Lego certified professional), building instructions by Jaco van der Molen, and graphics by Jan Mangelschots.
This is the first that I have seen of this one as well –
Lego The Innova Network Commemorative Hospital
Innova Healthcare Solutions
This Certified Professional Lego was made by Amazings
Designed by Dirk Denoyelle
500 units worldwide.
The set has 644 bricks
Thanks for looking