This post and site may contain Affiliate links.
This set just showed up on eBay here.  This is the first that I have seen or heard of this set.  The set has 816 pieces and it looks pretty realistic.  Source eBay here  This set looks to be from June 2016?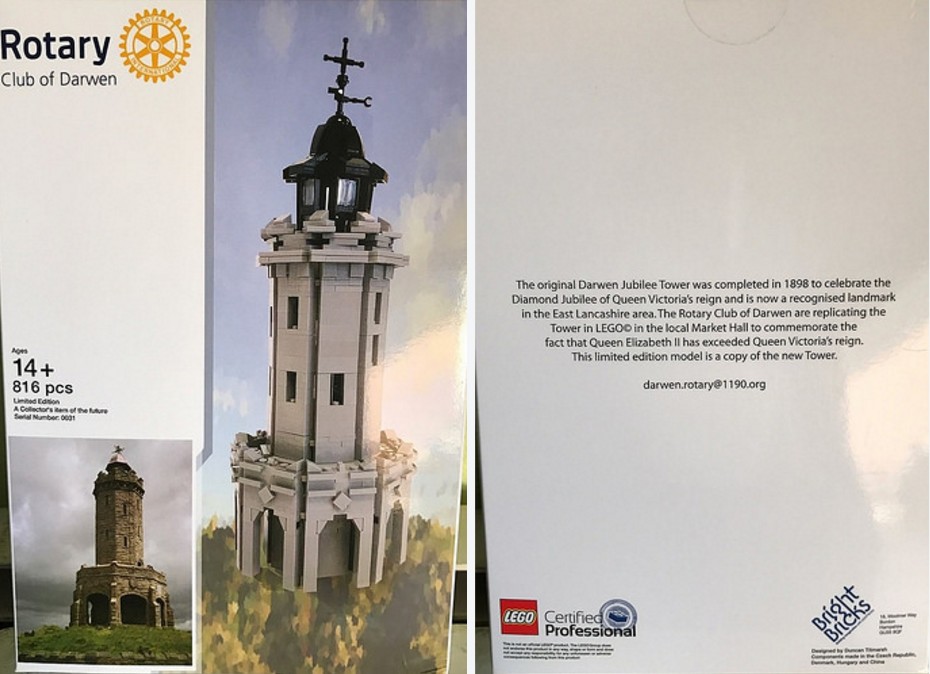 DO you have one of these sets?  If so, let me know if you built it and when you picked it up?
I found this link on the web of the club that produced this.  See here
Here is a pic of one built as well as the price of the sets when they still had them. – http://darwendays.blogspot.com/2016/06/model-mini-tower.html
Thanks for looking