This post and site may contain Affiliate links.
Edit:  I just saw a few of these over on eBay here.
Amber (Instagram) appears to have gotten her hands on a copy of a new Lego Certified Professional Set that I have not seen anywhere before.  She picked up copy 112 of 500.  Amber was nice enough to take some pics of the set and share them with me.
Thanks Again Amber for the Pictures!
This set was created to go along with the Big Build that Bright Bricks is helping with at the Boston Stump.   You can read more about this here.  I have been told that these are all sold out.  However, feel free to try.   🙂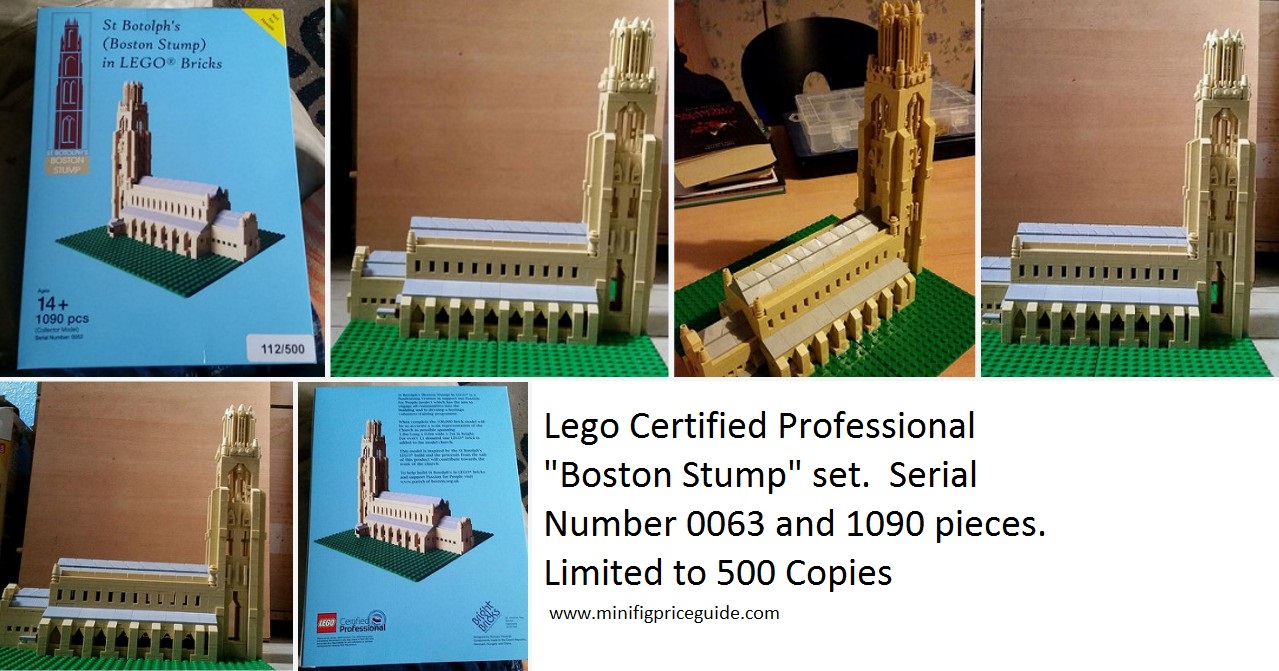 Here is the link to the Parish Web Site.
The set consists of 1090 pieces and it is marked as Serial Number 0063.  It is also limited to just 500 copies as we have seen in the past.
Here are the individual pictures as well.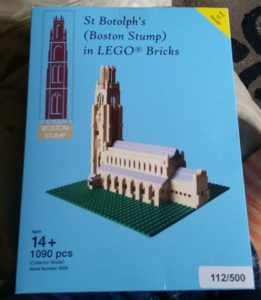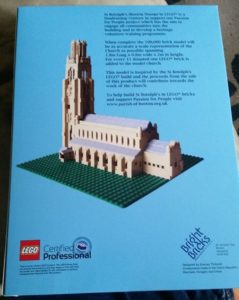 In case you are interested in researching Lego Certified Professional sets, I have attempted to compile all of the ones that I know below.
See  Here or click on the picture below.

"The Parish of Boston is pleased to announce the launch of the St Botolph's LEGO® Big Build. This is an exciting project to construct the iconic Boston Stump from Lego® bricks.
The model has been designed by Bright Bricks Ltd, and is the first parish church model following projects they have undertaken at Durham, Exeter and Chester Cathedrals.
A dedicated team of volunteers will construct the 100,000-piece model, while members of the public will be invited to sponsor bricks for a £1 per brick in order to raise money for the church's education and community outreach fund.
The project when finished will measure 1.8m long by 0.8m wide with the top of the tower being over 2 metres tall.
If you would you like to own your own Boston Stump in Lego®, we will also be selling limited edition sets, which will be available in the Boston Stump Church Gift Shop from September at a price of £54.95.
For further details, to reserve a model or to get involved volunteering with the project please contact lego@parishofboston.co.uk or telephone the church office (weekdays 8:30am-4pm) on 01205 316130."
Thanks for looking