This post and site may contain Affiliate links.
I do not know a lot about these two figures except that they were passed out for free with your paid admission to the Lego on the Loose Exhibition at the Sydney Aquarium and Wildlife World circa 2011.  I learned this from the person that I picked them up from in 2015 and I also have some confirmation of this over here at modelbuildingsecrets.wordpress.com … in particular, this image.  You can also read up on these here on brickset forum as well.   Before you bug the guy that posted this, I picked up my set from him, so they are already gone.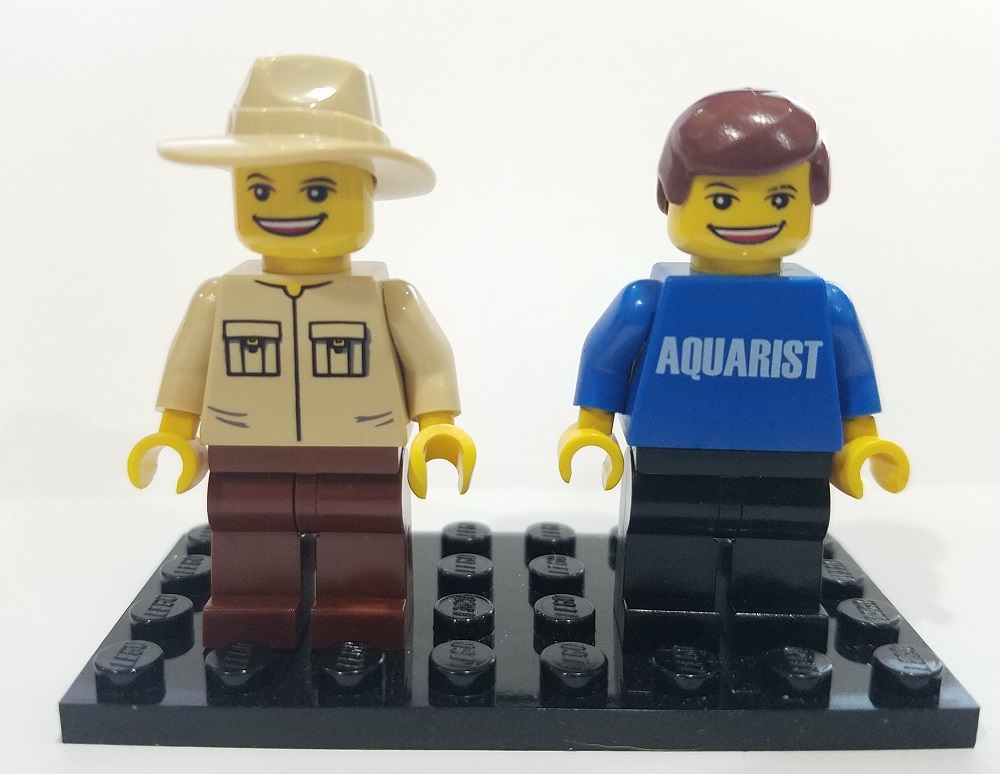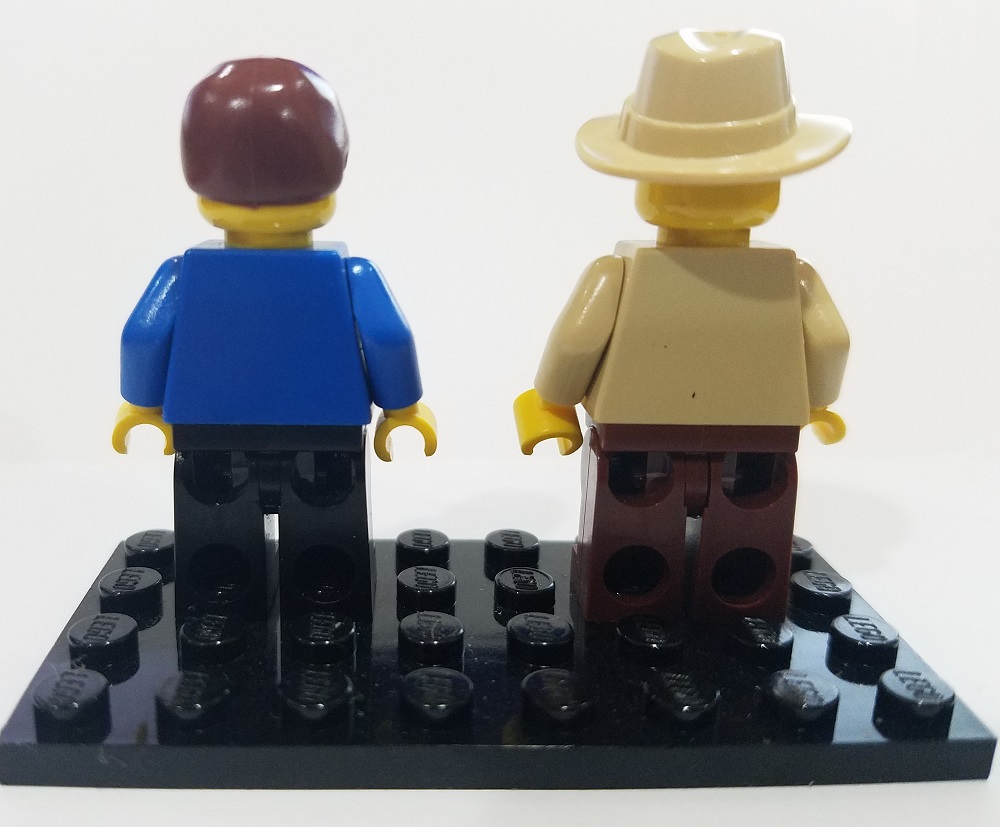 Based on the time frame and the the fact that they are all standard parts other than the blue aquarist torso, I am guessing that the aquarium picked up these printed torsos and the other parts from Lego.  Both figures appear to use the Max head and the safari dude appears to use the Luke Skywalker Cloud City torso.
I thought that you might find this enjoyable and good luck hunting.