This post and site may contain Affiliate links.
Any of you that have seen my top 100 list of the most expensive Lego minifigures have probably dreamed of getting your hands on one of the top 10 minifigures on the list.  I know that I have.  But some things are just not in my near future.
However, I have been lucky enough to have a reader send me some pictures of this rare and exclusive minifigure.  This minifigure is actually one of the rarest Lego Star Wars Minifigures ever produced as only one of them was ever given away.    It is currently number 5 on my list here.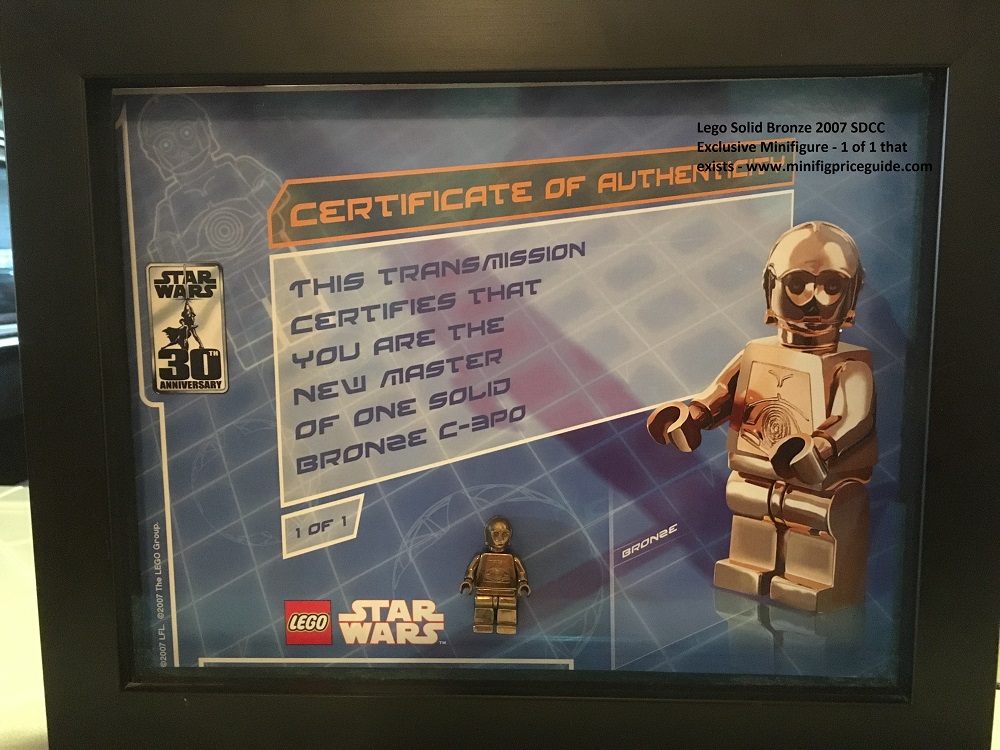 Here is the front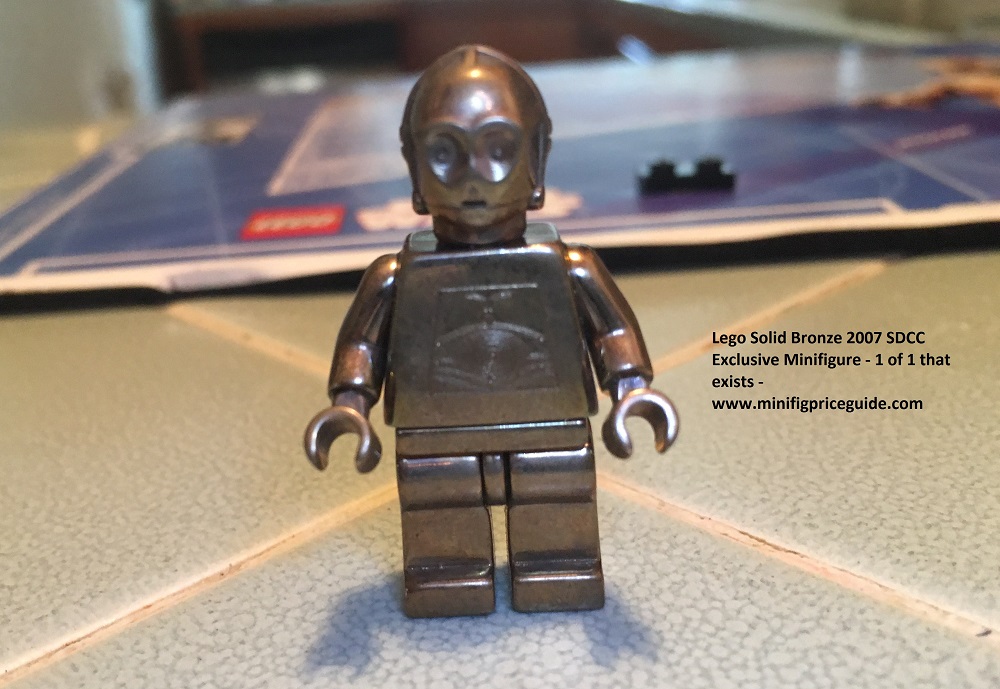 Back in 2007 at the San Diego Comic Con Lego had a raffle to give away the one and only solid bronze Lego C-3PO minifigure ever produced.   This raffle was part of the 30th Anniversary Star Wars Celebration.  You can see a picture of the raffle sign here on Jedi Temple Archives here.  You can see the full archive of lego pics on the Jedi Temple Archives site here as well.
The person who won this contest recently sent in a few picture of this minifigure to me when he saw that it was number 5 on my list!  I was floored and at first I did not believe it as I figured that this figure was already in a permanent collection somewhere and behind about a foot of bullet proof glass.
We can add this figure to the Solid Gold C-3PO that we posted about in April of this year.  Another one that I figured would never surface.  Now we are just missing the Solid Silver C-3PO that is seen here!  If you look at the Gold figure, it appears that the certificate is very similiar to the one that came with the Gold Minifigure.
As always, thanks for looking and please like my page for the latest news about Lego and Lego minifigures.